Joe Pennington, President of Stevenson Company, Inc.
Growing up in a family of sheet metal workers, Joe has sheet metal in his blood. He graduated from Washburn Tech with a specialty in Engineering and began working at Stevenson in 1991 in the engineering department. He enjoys working alongside our gifted craftsmen and team leaders.
Email: This email address is being protected from spambots. You need JavaScript enabled to view it.
---
Steve Clark, Superintendent of Stevenson Company, Inc.
Joining Stevenson as a pre-apprentice in 1986, Steve worked through apprenticeship school, learned alongside our veteran craftsmen, trained in Auto-CAD, and has become the authority on food plant innovation. He appreciates that metal work is the last craft that takes a raw material and creates a finished product that lasts. While not at work, Steve enjoys spending time with his family,camping and barbecuing.
Email: This email address is being protected from spambots. You need JavaScript enabled to view it.
---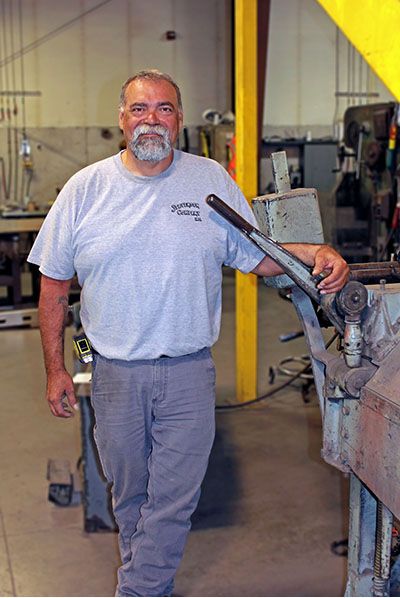 Mark Shughart, General Foreman of Stevenson Company, Inc.
Mark worked as a Journeyman for Stevenson Company for 7 years until he took a 12-year hiatus to represent the sheet metal workers for Local Union 2 in Kansas City, Mo. Joe reutrned to Stevenson in 2016 and was promoted to General Foreman in 2018. While not at work, Mark enjoys riding motorcycles and spending time with his family and three grandchildren.
Email: This email address is being protected from spambots. You need JavaScript enabled to view it.